Tammy Yee grew up in Honolulu, Hawaii, where she explored tide pools, swam in streams and wrote and illustrated spooky stories her teachers politely read. After she graduated from college she worked as a pediatric nurse. Having children rekindled her love for picture books, so in 1994 she exchanged her stethoscope for a paintbrush and she's been illustrating ever since.
Tammy has worked on more than 30 books including The Tsunami Quilt: Grandfather's Story (written by Anthony Fredericks, Sleeping Bear Press), a Bank Street College Best Book of the Year and Storytelling World Awards Honor recipient in the Pre-Adolescent Listeners category; A is for Aloha (written by Uilani Goldsberry, Sleeping Bear Press), selected by the Hawaii Center for the Book to represent the state at the 2006 National Book Festival; Lullaby Moon (written by Elaine Masters), winner of the 2003 Ka Palapala Po'okela Award for Excellence in Children's Books; and Baby Honu's Incredible Journey, an island children's classic now in its 38th printing.
She has also illustrated forensic assessment tools for the Hawaii Judiciary Children's Advocacy Center and educational material on the care of central lines in children, and has designed digital children's murals for the Kapiolani Medical Center and the Waianae Coast Comprehensive Health Center.
Tammy is the Regional Advisor for the Hawaii Chapter of the Society of Children's Book Writers and Illustrators.
Tammy lives in Windward Oahu with her family, two rabbits, a chinchilla, a cockatiel, a cat and a burping bulldog named Roxy.
---
GENERAL
Published author/illustrator of more than two dozen children's books, fiction and nonfiction, and several craft books. Experienced in commercial murals for digital reproduction, web development and web design.

Regional Advisor for SCBWI-Hawaii (Society of Children's Book Writers and Illustrators)
SPECIALTIES
Children, animals, wildlife, conservation, multicultural, humor, science.
STYLE / MEDIUM
Watercolor, watersoluble pencils, colored pencils, digital illustration, acrylics.
EDUCATION
University of Hawaii at Manoa
Bachelor of Science, Nursing, Registered Pediatric Nurse
CLIENTS
CHILDREN'S BOOKS

Bess Press
Dover Publications
ERDHI Publishing
Island Heritage Publishing
Mutual Publishing
M&S Creative
Sleeping Bear Press

MISCELLANEOUS

Hawaii Judiciary Children's Advocacy Center

Forensic assessment tool design

Joshua Neves Foundation

T-shirt design and color separations

Kapiolani Medical Center

Care of Central Lines Educational Booklet

Rolando Sanchez
RSC Music Hawaii

Technical consultation, website design, CD cover design and promotional graphics

COMMERCIAL MURALS & DESIGN

Hawaii State Library

Centennial Collaborative Mural

Kober Hanssen Mitchell Architects
Architecture & Planning industry

Mural for the Harry and Jeanette Weinberg Family Medical Building at the Waianae Coast Comprehensive Health Center

Philpott's & Associates, Inc.
Architecture & Planning industry

Murals for Kapiolani Medical Center renovation

Decal design for CAT Scan Machine

Disney Aulani Travel Map Mural

CONSERVATION

Baiji.org

Irrawaddy River Dolphin art for fundraising

NOAA (National Oceanic & Atmospheric Administration)

Official poster for the Hawaiian Monk Seal Recovery Program

Trust for Public Land

Educational material promoting Puget Sound conservation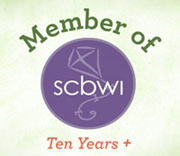 PRESENTER / PANELIST AT THE FOLLOWING CONFERENCES:
2016, 2014, 2008 Children's Literature Hawaii Conference
2015, 2014, 2005 Read to Me Conference, Honolulu Hawaii
2010, 2006 & 2005 SCBWI-Hawaii (Society of Children's Book Writers and Illustrators) Conferences
2007 Honolulu Writer's Conference
2000 Hawaii Island Writers Conference
HONORS AND AWARDS
"The Tsunami Quilt" ~ Storytelling World Award (2008 Honor Award, Pre-Adolescent Listeners category) and one of The Bank Street College of Education's "Best Books of the Year" for 2007
"A is for Aloha" ~ Selected by the Hawaii Center for the Book to represent Hawaii at the 2006 National Book Festival
"Lullaby Moon" ~ Ka Palapala Po'okela Award (2003, Excellence in Children's Books)
Juror's Award, 2003 Healthcare Professionals Exhibit